Looking for the perfect venue for your hybrid event? All event planners can agree that choosing a conference venue has always been a major challenge when hosting a traditional in-person event. This task has become even more daunting if you're planning a hybrid event, which combines both in-person and virtual (online) experiences and includes a list of unique considerations. 
But fret not — we're here to help. In this article, we'll cover 7 key factors to consider when picking the best conference venue for your hybrid event. 
1. Consider the size and capacity of the venue
How many in-person guests are you expecting? Aside from attendees, how many crew members do you have? Considering the seating arrangement, equipment/furniture placement, traffic flow, and social distancing measures, will the venue be spacious and comfortable enough? 
When evaluating a conference venue size for a hybrid event, ask the venue provider for a set capacity limit as well as the spaces they have for placing live streaming equipment. Keep in mind that hybrid events can give you the option of reducing the number of your in-person attendees and converting them into virtual attendees instead. 
2. Check the location's accessibility to attendees and suppliers
Location must be easily accessible to your in-person attendees, speakers, and other people involved in the event. Consider the current travel restrictions set by the local government as well as the accessible public transportation options.
In addition, check the traffic situation and make sure the area isn't congested on the day of the event. It can be nerve-racking if your major suppliers arrive late due to heavy traffic or if you get lots of no-shows. 
3. Strong internet connectivity is a must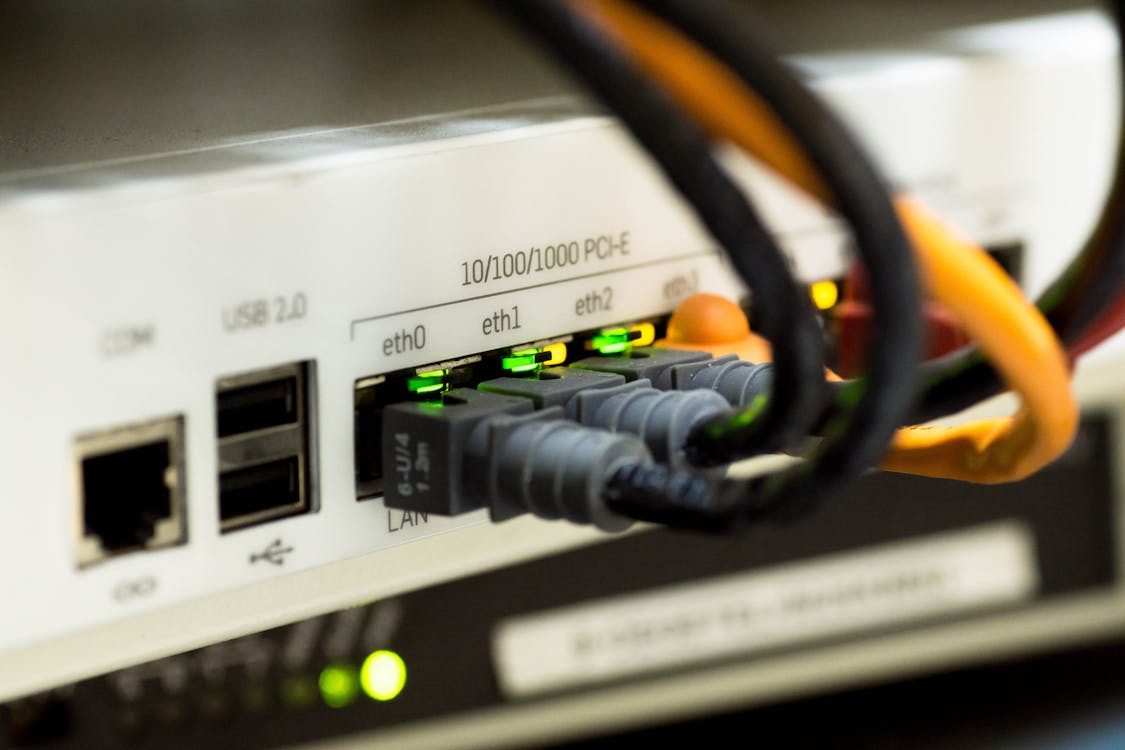 Who needs a luxurious and unique conference venue in a picturesque location if their internet connection is super slow? A strong and smooth internet connection is crucial to a hybrid event's success. The last thing you want is to have your streaming sessions interrupted due to poor internet connectivity, thus making for a bad experience among your virtual attendees. 
When shopping around event venues, it's imperative to go for the ones with the fastest and most stable internet connectivity. WiFi connectivity may suffice but wired internet connectivity is preferred for more reliable live broadcasts over the internet, ideally, 10GBps fiber optic with low latency. That said, see if you can run a speed test prior to the event. 
You must also have a plan B, should things go awry on the big day. Ask the conference venue whether you're allowed to bring in backup internet connectivity. 
4. Check the venue's power source
Hosting a hybrid event means you'll need more electronic equipment before and during the event. Aside from speedy internet connectivity, make sure the venue has ample power outlets for all of your equipment. Ask your venue provider whether there's a backup power source for redundancies.
Don't forget those basic appliances and devices, like smartphone chargers. 
5. Have a good audio-visual system and live streaming equipment
What are the things provided by the venue? Before renting or purchasing additional equipment, check with your venue if they provide the equipment you need for your event. Bringing in additional equipment translates to additional costs and hassles for transport, logistics, and installation, so it's great to find a venue that has it all. 
Check whether the venue offers the following: 
Audio visual equipment

Lights and sounds

Multiple cameras with tripods 

Adequate space for storing and setting up your equipment
6. Go for venues with an in-house technical support
Does the conference venue have an in-house tech support team should technical difficulties occur during the event? Due to the higher demands for hybrid and virtual events, it's good to know that many venues today offer in-house support. Having an in-house production team can work wonders and give you more time to focus on other essential aspects besides technical issues. 
7. Ask about their health and safety protocols
Since we're still in the pandemic era, it's normal for some attendees to have doubts about attending a face-to-face event. You can ease their minds by looking for a conference venue that has safety protocols against COVID 19. These include seating arrangements that promote social distancing, temperature checks, masks, vaccination requirements, packaged meals, and strict disinfection measures. 
In addition, check with the conference venue if they have options for outdoor or open-air events or a bigger function room with lots of windows. 
Other important factors to consider:
Catering

Aesthetics 

Communication, relationship, and customer service

Loading access and storage space
 Happy event planning!
Author Bio: Carmina Natividad is a passionate writer for Meet in DCU, a unique conference venue in Dublin which is perfect for corporate meetings, conferences, seminars and events. Writing articles about travel and lifestyle is one thing she finds enjoyable, next to playing the piano.